The great improvisational trumpet player Bill Dixon once said in an interview that he was more interested in seeing other musicians rehearse than he was in seeing them perform. The reason? He was more interested in how people went about putting things together than in the final product.

I don't feel that way about other people's music, but I do feel that way about my own music, whether it's stuff I've done solo, as half of Folk Implosion in the '90's, or with my current backing band the Cicadas. I'm starting this subscription service for anyone who wants to a) support this work but also b) have a monthly glimpse into what goes into making these records.

If you join here as a subscriber at 5+ bucks a month, you'll receive: monthly messages about music I'm currently working on and what my current influences and interests are. I'll upload audio shards and scraps and sometimes demos/rough mixes. You'll get access to stream/download all of the 8 records that I currently have up on Bandcamp, as well as any future releases that come out while you're a subscriber. You will also gain access to a discussion forum where folks can chat about things like audio production and left politics and history that I post about. I'm thinking of launching a podcast in 2021, and if I do, you will also get any rewards I offer to people who support that project at an equivalent level to what you who contribute here.

If you join at 10+ bucks a month, you can get a signed physical copy of: Spare Parts LP or CD, Gnawing on the Bone CD, the Pure Night Plus 2XCD, the black vinyl version of Arches & Pathways by John Davis & Dennis Callaci, PLUS two t-shirts, one for Blue Mountains and one for my first cassette, Stars and Songs. You'll also get physical copies of mailed to you of any upcoming releases that come out while you're a subscriber. Fulfillment will be on a first come, first served basis, which is likely to affect my new LP with Dennis Callaci. Anything that comes back in stock while you're a subscriber will be sent to you. For example, I hope to get more El Pulpo CDs, but I currently don't have any.

Thanks for your support whether it be here or on social media, live shows, etc.

John H. Davis


Here's what you get:
All the new music I make

streaming instantly on your mobile device via the free Bandcamp app, and also available as a high-quality download.*

Access to subscriber-exclusive messages:

These back-catalog and subscriber-only releases:
A 20% discount on all my merchandise.
The satisfaction of knowing you're supporting me in a sustainable way.
Join:
For $5/month, you get everything above.

You're a subscriber

Thank you!

For $10/month, you get everything above, plus:

You get physical. All three dimensional recordings and shirts that are in stock during the time you're a subscriber.

You're a subscriber

Thank you!
* Downloads are DRM-free and available in MP3, FLAC and
more
.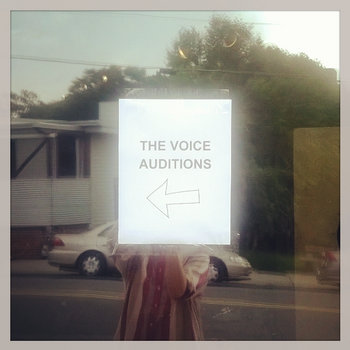 John Davis & The Cicadas
Durham, North Carolina
John Davis is a musician who works solo, with Folk Implosion, with a backing band called the Cicadas, and with Dennis Callaci. He also works on defending transforming public education as a teacher - organizer with the Durham Association of Educators.